Published 11/08/2022, 1:45 PM EST
Vince McMahon's first reaction after personally seeing Brock Lesnar might be, 'He's going to make us a lot of money.' The Beast Incarnate has lived up to that expectation as WWE's marquee player for over 20 years.
ADVERTISEMENT
Article continues below this ad
However, that was not the case when Lesnar wanted a UFC contract and thought Dana White won't sign him. He says, "In WWE, you need to get Vince McMahon's attention. In the UFC, that man is Dana White".
ADVERTISEMENT
Article continues below this ad
In his autobiography, 'Death Clutch', Brock Lesnar stated he had doubts that Dana White won't sign him into the UFC because of his WWE background and one-match experience. The Conqueror was sure he was a big-money fighter, but wasn't sure about White would be interested in him.
He narrated, "I'm no fool. Beating up Min Soo Kim wasn't going to get me into the UFC. That organization was getting hotter and hotter, and mixed martial arts was finally being taken seriously by the mainstream sports media as a real sport."
The UFC legend added, "The last thing they needed was to give their critics ammunition by signing the big bad former WWE champion who'd had only one real fight, and that against a lower-tier opponent."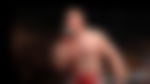 The 10-time world champion had the aim of becoming the top MMA fighter and the Heavyweight Champion. Moreover, he has mentioned how Kurt Angle and other WWE stars were talking about him joining the MMA.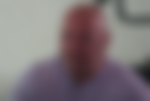 Lesnar minted a huge amount of money for Vince McMahon in WWE in two years. He was also the highest-paid rookie at the time. Still, before his meeting with White, he thought, "But why would Dana White give a s**t about me yet? I was just another guy making a lot of noise."
Brock Lesnar is again on hiatus from WWE until 2023 starts
 Everyone knows The Beast Incarnate has a special contract with WWE. Since returning in 2012, he has signed a UFC type of deal with WWE that allows him to take hiatus after matches. Also, he works only on specific dates scheduled differently for matches and appearances.
The 'one in 21-1' last appeared in WWE a few days back at Crown Jewel, Saudi Arabia, where he faced Bobby Lashley. Previously, he worked on more than one date on RAW in one month for the build-up for his match against 'The Almighty'. 
DIVE DEEPER
As per the rumors, they previously booked Lesnar for January Day 1 PLE, but WWE canceled the event. However, as Road to WrestleMania starts WWE will have The Beast as a marquee star.
ADVERTISEMENT
Article continues below this ad
Nevertheless, Lesnar's controversial win over Lashley at Crown Jewel makes their feud active. It seems once Lesnar returns, he will target the 2-time WWE Champion for attacking him after the match was over.
ADVERTISEMENT
Article continues below this ad
Watch this story:- Things Brock Lesnar Has Destroyed Over the Years
What are your thoughts about Lesnar's UFC career? Do you want to see him in a match with Lashley again? Share your opinion below.