Published 10/28/2022, 10:36 AM EDT
Ever since Dana White confirmed that USADA didn't test Conor McGregor in 2022, the focus of the MMA world shifted to the Irishman. It is not the first time that McGregor has become the talk of the town. In addition, the revelation puts a six-month waiting period on the former UFC champion. However, this period is valid if McGregor wants to make a comeback. But his decision to opt out from the USADA pool might be a 'wise' one.
ADVERTISEMENT
Article continues below this ad
In one of the latest segments of his podcast, Chael Sonnen discussed the possible implications of this revelation. Further, the submission grappler speculated about the probable future opponents and the return date for the Dublin-born athlete.
ADVERTISEMENT
Article continues below this ad
Chael Sonnen's remarks about Conor McGregor
Sonnen started the conversation with a remark that Conor McGregor's removal from the testing pool was a wise step. Following this, the MMA analyst declared that he didn't know McGregor's current ambitions.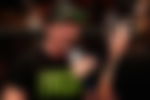 BOSTON, MA – AUGUST 17: Chael Sonnen is interviewed by Joe Rogan after his submission victory over Mauricio "Shogun" Rua in their UFC light heavyweight bout at TD Garden on August 17, 2013 in Boston, Massachusetts. (Photo by Josh Hedges/Zuffa LLC/Zuffa LLC via Getty Images)
However, Sonnen pointed out, "I could tell you five different countries he's been in the last month just from his Instagram alone." For a famed fighter of his stature, frequent travel fights are a no-brainer to fulfill his commitments.
Subsequently, the 45-year-old referred to a USADA rule that might have prompted the Mystic Mac to withdraw from the pool.
The Oregon-born athlete stated, "And you don't want to get hit on a whereabouts violation just because you're trying to do a job or you've got other commitments. It was very wise that Connor just said 'hey, you know what, just, just take me out for now'."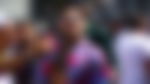 MONTE-CARLO, MONACO – MAY 28: Conor McGregor watches the action from the pitlane during qualifying ahead of the F1 Grand Prix of Monaco at Circuit de Monaco on May 28, 2022 in Monte-Carlo, Monaco. (Photo by Mario Renzi – Formula 1/Formula 1 via Getty Images)
Notably, in another recent segment, Chael Sonnen defended Conor McGregor for his bulky appearance and dismissed the connection with enhancement drugs. In addition, the American MMA legend also referred to the same whereabouts rule as the probable cause of his absence from the testing pool.
Regardless, nobody is sure about the present or future McGregor situation.
What is the whereabouts rule?
ADVERTISEMENT
Article continues below this ad
According to the USADA website, the athletes have to make themselves around the year for testing purposes. Therefore, whereabouts information (dates, times, locations, etc.) is submitted to USADA, which allows the athlete to be located for out-of-competition testing.
In addition to being part of the Registered Testing Pool, athletes are responsible for keeping USADA informed of their whereabouts. Further, any cumulation of three missed tests or filing failures in a 12-month period can result in a potential anti-doping rule violation. As a result, USADA can impose a period of ineligibility of up to two years on the athlete.
ADVERTISEMENT
Article continues below this ad
What do you think of these comments by Chael Sonnen? Let us know in the comments below.
Watch This Story: Insane ways Conor McGregor spends his $200 million net worth