Published 11/24/2022, 12:45 PM CET
Jorge Masvidal and Gilbert Burns were recently going back and forth on social media. Talks about a welterweight clash between the pair were also going around, but a very recent fight announcement has Burns fighting Neil Magny at UFC 283 in Brazil. However, many fans did not like the match-up and directed their displeasure at Masvidal.
ADVERTISEMENT
Article continues below this ad
Gilbert Burns last entered the cage against the dominant and destructive Khamzat Chimaev. Although he lost to a close decision, Burns proved Chimaev to be as human as anyone. Following the loss, he turned his attention to Masvidal.
ADVERTISEMENT
Article continues below this ad
Fans are not happy with Jorge Masvidal
The UFC is returning to Brazil in January 2023. UFC 283 will go down at the Jeunesse Arena in Rio de Janeiro on January 21, 2023. News recently broke that Brazilian welterweight Gilbert 'Durinho' Burns will take on Neil Magny on the card. This news came after months of talk about Burns fighting Jorge 'Gamebred' Masvidal.
View this post on Instagram
A post shared by ESPN MMA (@espnmma)
Many fans who expected Burns vs. Masvidal to come to fruition turned their frustrations towards 'Street Jesus.' One fan wrote, "Masvidal didn't want it." Another said, "Masvidal gotta drop that BMF belt man."
"Masvidal went running," wrote another fan.
"Jorge blew his last chance to fight a contender 🤡," one fan observed.
"I don't want to hear judas name mentioned again," wrote another frustrated fan.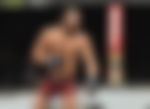 ABU DHABI, UNITED ARAB EMIRATES – JULY 12: Jorge Masvidal battles Kamaru Usman in their UFC welterweight championship fight during the UFC 251 event at Flash Forum on UFC Fight Island on July 12, 2020 on Yas Island, Abu Dhabi, United Arab Emirates. (Photo by Jeff Bottari/Zuffa LLC)
Referring to Masvidal's recent legal troubles, one fan wrote, "Apparently Jorge only punches people outside the cage now." Similarly, another fan wrote, "Street Judas only fighting in the street he said."
One fan ridiculed the BMF title holder saying, "Jorge Masvidal the Donald Duck of the Fight Game."
Another unsatisfied fan wrote, "Jorge needs to hang it up if he's ducking good fights now." "Masvidals once again proving he's nothing but a Bum MF," wrote another.
DIVE DEEPER
The 38-year-old lost three of his last outings. Two of them were title fights against Kamaru Usman. The other was a grudge match against Colby Covington. A fight against Burns would have been a great opportunity to get back into title contention again.
The Masvidal-Burns saga
Back in August 2022, Gilbert Burns said that he and Masvidal had verbally agreed to a fight. The only thing remaining was to agree on a date. In the months that followed, Burns called 'Gamebred' out several more times, but to no avail. Recently, tensions boiled over as Burns accused Masvidal of declining the fight on three separate occasions.
ADVERTISEMENT
Article continues below this ad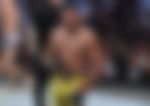 LAS VEGAS, NEVADA – JULY 10: Gilbert Burns of Brazil reacts after the conclusion of his welterweight fight against Stephen Thompson during the UFC 264 event at T-Mobile Arena on July 10, 2021 in Las Vegas, Nevada. (Photo by Jeff Bottari/Zuffa LLC)
Masvidal then fired back at Burns. He stated he would fight 'Durinho' in England, where Leon Edwards could potentially make his first welterweight title defense. Shortly after, the UFC announced Burns vs. Magny for UFC 283 in Brazil.
Burns vs. Masvidal would have been a bigger fight considering Masvidal's star power and Burns' performance against Chimaev. Fans were also down for a clash between the two explosive welterweights. Unfortunately, they will have to wait longer for that in case it ever happens.
ADVERTISEMENT
Article continues below this ad
Watch This Story– Everything we know about the Colby Covington-Jorge Masvidal brawl in Miami
What are your thoughts on the UFC making Burns vs. Magny? And how do you think Burns vs. Masvidal would have played out? Let us know in the comments below.