Published 11/09/2022, 2:00 PM EST
It is no secret the transition from a WWE superstar to a UFC fighter was not easy for Brock Lesnar. Before stepping into the Octagon, he had to go through hard times for a couple of years. This was because he signed a non-compete WWE deal blindly and had a failed NFL career.
ADVERTISEMENT
Article continues below this ad
However, 'The Beast Incarnate' got a much tougher time making Dana White notice him. He recalled when he went to watch the fight between Randy Couture and Gabriel Gonzaga.
ADVERTISEMENT
Article continues below this ad
In his autobiography, Death Clutch, Brock Lesnar recalled how the UFC did not feature him on camera. This is when he attended his first UFC event sitting in the audience. Moreover, his lawyers had told him the camera won't be near him because he wasn't under contract with them. Also, he had just fought for a rival organization, and, most importantly, he was a former WWE star.
Lesnar surely wasn't expecting this behavior while appearing to watch his first UFC fight. The Conqueror states, "I'm not saying the UFC did anything to make me feel unwelcome. I'm sure they were happy taking my money for the tickets. But they didn't do anything to make me feel welcome, either."
He added, "When the show came to an end, the lights were coming up, the cameras were going down, the fans were leaving the building, and I had to make a quick decision."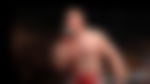 The Beast had spent $2000 on tickets for him and his lawyers to watch the fight. The man who stayed away from the media wanted to use the same for his advantage to get noticed. However, this plan didn't go as Lesnar thought it would.
Lesnar had a full-circle story in UFC. From getting ignored by the cameramen at Randy Couture and Gabriel Gonzaga's match for the UFC Heavyweight title, to defeating 'Captain America' at UFC 91 for the same title.
Brock Lesnar met Dana White after the match
Once he got ignored by the cameramen at his first-ever UFC event, even though he was a famous WWE star, and he was upset. However, there was a big chip on his shoulder as he wanted to get noticed by Dana White.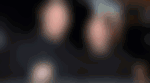 Therefore, Lesnar quickly went backstage after the fight and went to meet White. The UFC legend's lawyers told him not to take this step, but he was desperate to have a UFC contract to make an MMA career.
ADVERTISEMENT
Article continues below this ad
DIVE DEEPER
Lesnar said, "I jumped down to the main floor, pushed my way through the crowd, and walked right past security. When I got near the Octagon I found myself directly behind Dana White, so I tapped him on the shoulder and introduced myself."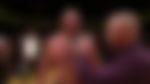 ADVERTISEMENT
Article continues below this ad
The 10-time world champion had a great chat with Dana White and the rest is history. White gave him a chance and got a box office UFC fighter who brought glory to the company.
Watch this story:- Things Brock Lesnar Has Destroyed Over the Years