Published 11/24/2022, 3:50 AM EST
UFC 282 lost its main event after light heavyweight champion Jiri Prochazka pulled out due to an injury. Prochazka's first defense would have been a rematch against former champion Glover Teixeira. UFC president Dana White shed some light on the seriousness of Prochazka's injury and it is worrying.
ADVERTISEMENT
Article continues below this ad
UFC 283 goes down on December 10 at the T-Mobile Arena in Las Vegas. The card had to undergo some reshuffling after the latest mishap. From White's comments, Prochazka may be out for quite a while.
ADVERTISEMENT
Article continues below this ad
Dana White concerned about Jiri Prochazka's injury
According to the UFC's press release, Jiri Prochazka "suffered a shoulder injury that will require a significant rehabilitation period." Further, Prochazka chose to vacate the belt "out of respect to the athletes and the division." It also added that the Czech mixed martial artist would compete for the title as soon as he got the medical green light.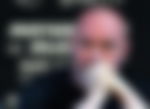 LAS VEGAS, NV – AUGUST 23: UFC President Dana White attends a news conference for the bout between boxer Floyd Mayweather Jr. and UFC lightweight champion Conor McGregor at the KA Theatre at MGM Grand Hotel & Casino on August 23, 2017 in Las Vegas, Nevada. Mayweather and McGregor will meet in a super welterweight boxing match at T-Mobile Arena on August 26 in Las Vegas. (Photo by Ethan Miller/Getty Images)
Reports state that Prochazka may be out for over a year. This speaks to the severity of the injury the fighter suffered. Speaking of the same, Dana White said, "This is the worst shoulder injury the doctors have seen in UFC history. It's really f***ing bad. His shoulder is very, very bad. He's going to have serious surgery that will require extensive rehab."
View this post on Instagram
A post shared by MMA Junkie (@mmajunkie)
After the light heavyweight main event fell through, the co-main event between Jan Blachowiczand Magomed Ankalaev is the new main event. They will fight for the freshly vacant LHW belt, leaving Teixeira without a fight.
DIVE DEEPER
Meanwhile, many fans expressed concern for Prochazka's health in response to Dana White's comments.
Fans react to White's comments on Prochazka's injury
Several fans expressed their disappointment after UFC 282 lost its highly anticipated main event. Quite a few of them expressed concern over Jiri Prochazka's health as well.
"It sucks a lot. Very confident he'll make a "fast" recovery, though. Guy's a warrior," wrote one fan.
"He wasn't "forced" he chose to vacate the belt which i think should be spotlighted more. What a warrior," commented another fan.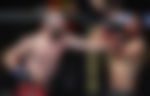 LAS VEGAS, NEVADA – MAY 01: (L-R) Jiri Prochazka of the Czech Republic punches Dominick Reyes in a light heavyweight bout during the UFC Fight Night event at UFC APEX on May 01, 2021 in Las Vegas, Nevada. (Photo by Jeff Bottari/Zuffa LLC)
One fan mentioned a grim possibility, saying, "He will never be the same if it's actually that bad." Similarly, another fan wrote, "God forbid if this is the end of Jiri's career that would be devastating hopefully he can make a comeback but will he be the same who knows what a brutal sport."
Wishing the former champion a speedy recovery, one fan wrote, "Rest up champ, all the best and can't wait to have you back but health over everything 🙌."
ADVERTISEMENT
Article continues below this ad
DIVE DEEPER
Another fan wrote, "This could be the worst ending to a very fun and exciting young champ."
One fan guessed the extent of the injury saying, "If it's this serious he probably tore everything in his shoulder including ripping muscle from the bone 😮."
ADVERTISEMENT
Article continues below this ad
Watch This Story– Five things you didn't know about the 205 lbs Tony Ferguson, Jiri Prochazka
What do you think about Prichazka's injury and Dana White's comments? Let us know in the comments below.