Published 11/18/2022, 10:15 PM CET
Jorge Masvidal has sounded off at a fellow weight division fighter. Masvidal went off talking about Gilbert Burns on his Instagram. The two-time welterweight title challenger didn't mince his words while letting his mind known to Burns. Fans have now come out with their reactions.
ADVERTISEMENT
Article continues below this ad
Jorge Masvidal said in an Instagram video that he had never agreed to any date for the fight. He said, "I will gladly beat the living s*** out of you Gilbert." Masvidal further added that if Gilbert sees him on the streets, He will ask him for a picture and say that it's all "Bull****" and it's all for pay-per-view.
ADVERTISEMENT
Article continues below this ad
Jorge Masvidal is not the fan favorite
Reddit fans have let their feelings out. Following Masvidal's verbal tirade, a fan commented, "I want burns to shut masvidals lights out so bad". Masvidal has had a long career and his Pro MMA record stands at 35-16-0, he, however, is on a three-fight losing streak. Gilbert Burns's last victory in the UFC came in UFC 264 against Stephen Thompson.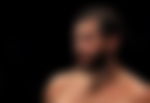 LONDON, ENGLAND – MARCH 16: Jorge Masvidal looks on during the Welterweight bout between Darren Till and Jorge Masvidal at The O2 Arena on March 16, 2019 in London, England. (Photo by James Chance/Getty Images)
A fan reacted by saying, "Burns could roll out of bed with no training camp and still flog this bum Masvidal. The guy is past it, he needs to retire or go to Bellator." The reaction showed that fans think Jorge Masvidal is past his prime. Another fan said "Gilbert would send Masvidal to a Jake Paul boxing match"
A Reddit user said, "Yeah Gilbert proved he can stand and bang with the top of the division, and Mas has nothing for him on the ground." The fan clearly felt that Gilbert has a better grappling game than Jorge Masvidal. another fan said, "Gilbert is going to beat the s**t out of Masvidal, isn't he? Gonna be fun"
Jorge Masvidal may be a veteran of the game, but his recent losses have taken away fans' support from the 'Gamebred'. Another user wrote, "It's funny coz Burns will agree to no takedowns. Masvidal doesn't even want it his own way". Fans have clearly noticed a chink in Jorge Masvidal's ground game and opponents would have made a note of that too.
Masvidal Vs Burns is heating up
Both fighters had verbally agreed on a fight in August. It was supposed to happen in December or January. The final dates, however, haven't been confirmed. Fans will wait for it eagerly after the latest verbal spat Masvidal has opened up.
Watch This Story: UFC legend BJ Penn, Jorge Masvidal, MMA fans stunned after Allistair Overeem's win over Badr Hari
ADVERTISEMENT
Article continues below this ad
Jorge Masvidal has had a long career, but he is certainly nearer the end. He hasn't fought since March 2022. The 'Gamebred' may have challenged 'Durinho' but the result may not please him so much. Having said that is also true that Jorge Masvidal has the striking prowess to floor any fighter in his day. He has 35 wins to back his claim and, listening to his thoughts, it seems he knows it himself.
ADVERTISEMENT
Article continues below this ad