Most UFC fighters sign with the promotion for one of two reasons: money or legacy. During his time as a featherweight, MMA superstar Conor McGregor described his primary motivation as being of a monetary nature. He claimed that he wouldn't be satisfied until he earned generational money for his family.
Other mixed martial artists have made statements regarding their legacies. Georges St-Pierre has always prized achievement over all else. The Canadian legend was obsessed with greatness, returning to the UFC after a long hiatus from MMA to capture middleweight gold from Michael Bisping.
He even hoped to do the same in a bout with Khabib Nurmagomedov, with his goal being to become the first triple champion in the promotion and the only man to have ever defeated 'The Eagle' inside the octagon. For many fighters, their legacies matter.
Unfortunately, some UFC fighters have damaged their legacies. This list looks at five such mixed martial artists who have graced the famed octagon.
#5. Jorge Masvidal – UFC welterweight
Jorge Masvidal is a fighter who once emerged from relative obscurity to superstardom in record fashion. However, just as quickly as he ascended, 'Gamebred' descended. The longtime Cuban MMA standout spent most of his career as a split-decision fighter who was never considered elite.
He was considered a serviceable mixed martial artist and veteran of the game, but little else. That all changed when a string of knockout wins over high-profile opponents, including a record-setting five-second KO over the formerly undefeated Bellator and ONE welterweight champion Ben Askren.
A revamped persona and a callout from Nate Diaz was enough to endear 'Gamebred' to the casual audience. His 'BMF' title win over the Stockton legend goldened his image even more. So when he stepped in on short notice to face the then reigning welterweight kingpin Kamaru Usman at UFC 251, PPV buys soared.
@44vibeTV#BREAKING : Jorge Masvidal arrested for aggravated assault after attacking Colby Covington outside of restaurant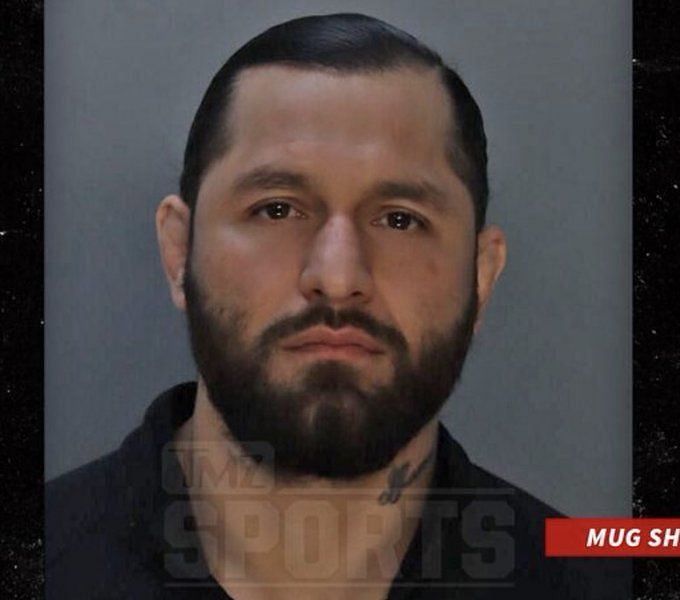 #BREAKING: Jorge Masvidal arrested for aggravated assault after attacking Colby Covington outside of restaurant https://t.co/DRBY6rlafm
The event sold over 1.3 million pay-per-view buys. Alas, Masvidal's starpower dimmed when he tasted defeat in a lopsided decision loss. His subsequent and undeserved immediate rematch for the title soured some fans, and the knockout loss he suffered at the hands of a longtime wrestler severely damaged his image.
'Gamebred' became the subject of memes, but his widely publicized feud with former best friend Colby Covington left fans salivating for a matchup between the two. However, the bout was a dominant win for 'Chaos' which left Jorge Masvidal on a three-fight losing streak.
His subsequent post-fight assault on Covington led to fans, fellow fighters and media members shaking their heads at his behavior. Many criticized Masvidal for failing to do anything for 25 minutes inside a cage where he was legally allowed to fight his former friend but chose to sucker-punch him from behind at a restaurant.
Worse still, despite being on a three-fight losing streak, Jorge Masvidal's recent callout of Leon Edwards for an undeserved title fight has earned widespread mockery and disdain. This is likely due to his previous decision to ignore 'Rocky's past callouts when he wasn't a champion.
#4. T.J. Dillashaw – former UFC bantamweight champion
T.J. Dillashaw was once the next great Team Alpha Male project. The American bantamweight was Urijah Faber's hope of finally dethroning Dominick Cruz and crowning his divisional pupil as the world's greatest 135-pounder. Eventually, Dillashaw realized his team's dream.
He captured bantamweight gold against Renan Barão, defending it against the Brazilian in a rematch before facing Dominick Cruz in a losing but highly competitive split-decision effort. While he eventually reclaimed his title, the now former Team Alpha Male member later found himself engulfed in controversy.

@calfkickercom
calfkicker.com/sean-stricklan…
Sean Strickland slams TJ Dillashaw for past PED use acknowledgement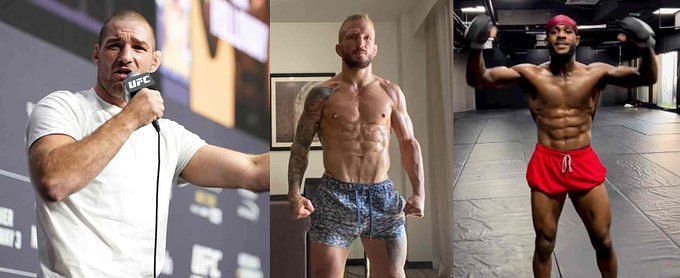 Sean Strickland slams TJ Dillashaw for past PED use acknowledgementcalfkicker.com/sean-stricklan… https://t.co/rDcR6RQbtz
In his attempts at claiming a second title by challenging Henry Cejudo for the Olympic gold medalist's then-flyweight championship, the 36-year old resorted to PED usage. While T.J. Dillashaw ultimately lost, the positive PED test that followed his defeat was a more crippling blow.
It sparked questions regarding the legitimacy of the former NCAA Division I wrestler's legacy. Fighters and fans began dismissing his place among the bantamweight pantheon of legends. Cody Garbrandt expressed no surprise, having previously accused him of teaching some of Team Alpha Male's fighters how to take PEDs.
Recently, before and after defeating his foe last weekend, Aljamain Sterling stressed his belief that the former Team Alpha Male member was still cheating the system.
#3. Anderson Silva – former UFC middleweight champion
Anderson Silva is one of the greatest mixed martial artists in UFC history. He owns the promotion's record for the second-most title defenses, while still holding the record for the longest win streak under Dana White's banner. The former middleweight kingpin was a human highlight reel in his heyday.
The Brazilian's exciting knockouts and creative striking style earned him acclaim and respect. Before long, 'The Spider' was regarded as one of the promotion's most reliable pay-per-view draws alongside the likes of Georges St-Pierre and Jon Jones. At the peak of his powers, the Brazilian legend seemed unbeatable.
Unfortunately, as is the case with most fighters who stick around for long enough, Anderson Silva eventually lost. A stunning KO loss to Chris Weidman was the beginning of the end. While the defeat did nothing to damage the Brazilian's image, the events that followed the pair's rematch did.

@theScore
Report: Anderson Silva plans to come clean regarding his usage of PEDs. thesco.re/1vOW4VZ http://t.co/uTvNpstXeq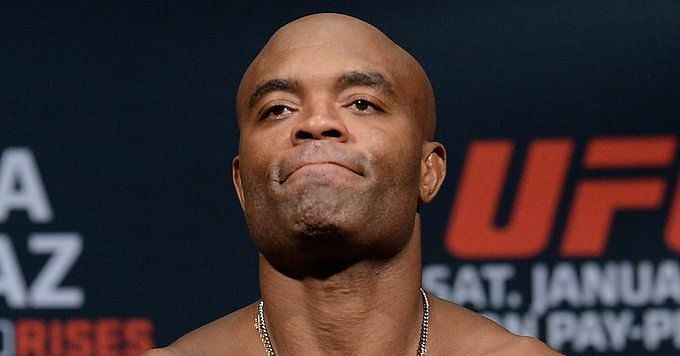 Report: Anderson Silva plans to come clean regarding his usage of PEDs. thesco.re/1vOW4VZ http://t.co/uTvNpstXeq
The rematch had an even more shocking outcome than the first. Anderson Silva snapped his shin in half, an injury that many thought would surely end his career. Instead, 'The Spider' returned after two years to face Nick Diaz. Alas, his unanimous decision win was overturned after, to the world's shock, a positive PED test.
Up until then, Anderson Silva had a squeeky clean image with neither controversy nor trouble. He was a beloved fighter. But the positive PED test led to an immediate re-evaluation of his career. Fans questioned his legacy, with many removing him from their GOAT lists due to his PED usage.
His run of five losses, one win and one no-contest upon his return from a leg injury left many wondering if some of his previous greatness hinged on his PED usage. Regardless of the truth, his legacy has forever changed.
#2. Conor McGregor – former UFC featherweight and lightweight champion
The biggest star in UFC history is now almost unrecognizable from the days of his peak. At the height of his powers, Conor McGregor was as charismatic a fighter as the MMA world has ever seen. He earned acclaim for his sharp wit, entertaining trash talk and thrilling counter-striking style.
The Irishman was a student of martial arts, often expressing his thoughts as a conceptual martial artist. He was also inspirational and conducted himself as more of a showman who was humble in defeat. While his trash talk began to escalate in terms of venom, it never went too far.
Upon his return from his boxing match with Floyd Mayweather Jr., however, 'The Notorious' was a different man. He attacked a bus full of fighters in an effort to coax UFC divisional rival Khabib Nurmagomedov out of the box for a confrontation: actions that led to the Irishman's arrest.

@ladbible
ladbible.com/news/latest-vi…
Conor McGregor 'punches old man in the face after he refuses star's whiskey'.
Conor McGregor 'punches old man in the face after he refuses star's whiskey'.ladbible.com/news/latest-vi… https://t.co/N59ZPMlG9h
His pre-fight press conference with 'The Eagle' saw 'The Notorious' make a string of religious and culturally charged remarks that shocked the world. After his loss to the Russian great, the Irishman was involved in a string of incidents that caused so much damage to his reputation that in his return bout against UFC legend Donald Cerrone, he presented an extremely tame and friendly version of himself.
Footage of him punching an elderly gentleman in an Irish pub circulated online, as did sexual assault allegations. The scandal led to significant backlash from the MMA world. More criticism followed the Irishman after his decision to walk back on his promise to donate to Dustin Poirier's charity foundation.
Furthermore, the Irishman's use of death threats after his second loss to 'The Diamond' and another string of altercations and sexual assault allegations outside the cage have permanently damaged his image and legacy.
#1. Jon Jones – former UFC light heavyweight champion
Former UFC light heavyweight champion Jon Jones is one of the greatest natural talents the world of MMA has ever seen. 'Bones' is, for all intents and purposes, undefeated, having only ever lost via disqualification to Matt Hamill despite dominating his foe for the entire bout.
The first half of the former light heavyweight's career went as well as it possibly could have. He became the youngest champion in the promotion's history and defeated high-profile opponents with supernatural ease. No one could stop 'Bones' from doing as he pleased. Unfortunately, his image soon encountered strife.
Some began referring to him as a dirty fighter for his repeated eye pokes. Others, like former UFC double champion Daniel Cormier, described Jon Jones as being disingenuous. The positive cocaine test following his win over 'DC' completely shattered the humble Christian image 'Bones' fought so hard to establish for himself.
@ADchristiann

Via
Jon Jones' youngest child pleaded with security to call the cops after his fiancée was left with blood on her lips, sweatshirt and bedsheets before he was arrested for domestic batteryVia @TMZ_Sports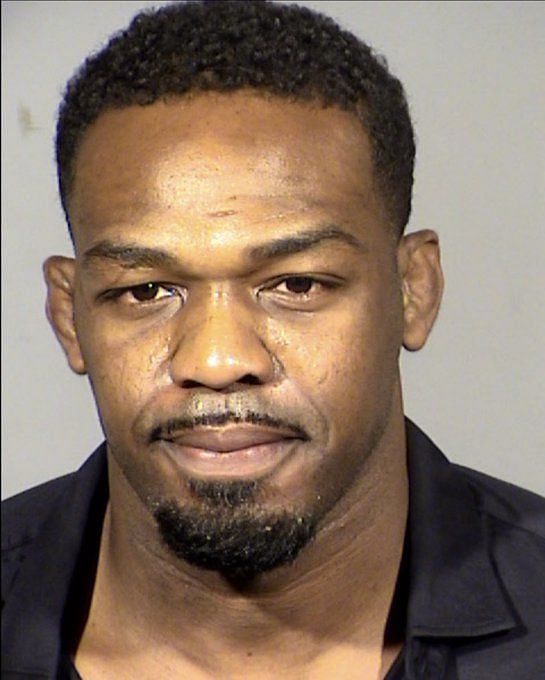 Jon Jones' youngest child pleaded with security to call the cops after his fiancée was left with blood on her lips, sweatshirt and bedsheets before he was arrested for domestic batteryVia @TMZ_Sports https://t.co/OgBNSUfqSd
Alas, what followed did even more damage. Jones took part in a hit-and-run incident involving a pregnant woman. The MMA great fled the scene without checking on the woman's condition, only returning to retrieve money before fleeing for a second time.
It would not be the last scandal of his career as 'Bones' failed multiple PED tests, forever tarnishing his legacy as a clean fighter who achieved greatness without hormonal enhancement. The last straw, however, was the former NCJAA wrestler's arrest for domestic violence after he assaulted his then fiancée, Jessie Moses.
After harrowing details of the incident surfaced online, Jones was banned from Jackson Wink MMA and heavily criticized in every corner of the mixed martial arts world.
Poll :
0 votes
Edited by C. Naik