Published 10/18/2022, 6:57 AM EDT
Conor McGregor and Jorge Masvidal have taken shots at each other in the past. Both fighters do not miss any opportunity to put the other down with verbal attacks. At the same time, there have been no reports of a matchup between these two, considering their PPV drawing power the promotion could set a matchup when 'The Notorious' is healthy. Here are a few reasons it makes sense now more than ever.
ADVERTISEMENT
Article continues below this ad
Despite UFC analyst Joe Rogan calling the matchup 'rough' for Conor McGregor and UFC President Dana White calling 'Gamebred' too big for the Irish star, the highest-paid UFC athlete showed he was ready for any challenge at 170 lbs when he demolished Donald 'Cowboy' Cerrone in only 40 seconds at UFC 246 in January 2020.
ADVERTISEMENT
Article continues below this ad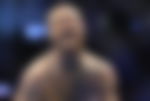 LAS VEGAS, NEVADA – JANUARY 18: Conor McGregor of Ireland celebrates after knocking out Donald Cerrone in their welterweight fight during the UFC 246 event at T-Mobile Arena on January 18, 2020 in Las Vegas, Nevada. (Photo by Chris Unger/Zuffa LLC)
Jorge Masvidal was in attendance donning a similar robe the Irishman wore ahead of his contest against boxing legend (50-0) Floyd 'TBE' Mayweather. Thus, the matchup is floating around MMA fans for around three years.
Jorge Masvidal vs. Conor McGregor: a mega PPV for the UFC
Conor McGregor is the biggest PPV draw for UFC. Every PPV after his coronation at UFC 194 has surpassed the 1 million mark. Despite the losses and long layoffs 'Mystic Mac' has delivered big at the box office.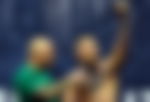 NEW YORK, NY – NOVEMBER 11: Conor McGregor of Ireland is interviewed by Joe Rogan during the UFC 205 weigh-in inside Madison Square Garden on November 11, 2016 in New York City. (Photo by Jeff Bottari/Zuffa LLC/Zuffa LLC via Getty Images)
Jorge Masvidal has been in the UFC for over a decade, yet the Miami native found the biggest PPV of his career when he stepped in on short notice against Kamaru Usman at UFC 251, the first-ever UFC Fight Island event. Coming off a splendid 2019 Masvidal's stock was at an all-time high and the event delivered. 'Gamebred' cracked the 1 million figure at the box office for the first time in his long UFC career.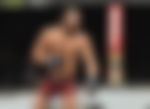 ABU DHABI, UNITED ARAB EMIRATES – JULY 12: Jorge Masvidal battles Kamaru Usman in their UFC welterweight championship fight during the UFC 251 event at Flash Forum on UFC Fight Island on July 12, 2020 on Yas Island, Abu Dhabi, United Arab Emirates. (Photo by Jeff Bottari/Zuffa LLC)
Thus, both fighters' track records suggest it's a no-brainer to put this as the main event and expect fans to show up and throw all their money into this striker vs. striker matchup.
'Gamebred' vs. 'The Notorious': a favorable matchup for both fighters
Conor McGregor started his martial arts training as a boxer. The southpaw striker even won some national awards in boxing. And when he joined MMA full-time, this became his base.
DIVE DEEPER
In addition 'The Notorious' has some of the best kicks in the game. While his defensive wrestling is on-point for most of his opponents, he doesn't shoot for takedowns (Nate Diaz may differ on this).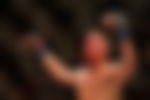 LAS VEGAS, NV – MARCH 05: Nate Diaz reacts to his victory over Conor McGregor of Ireland in their welterweight bout during the UFC 196 event inside MGM Grand Garden Arena on March 5, 2016 in Las Vegas, Nevada. (Photo by Christian Petersen/Zuffa LLC/Zuffa LLC via Getty Images)
Jorge Masvidal, on the other hand, started his martial arts journey with the infamous Kimbo Slice backyard fights. From Ponytail Masvidal to 'BMF Champion', 'Gamebred' has come a long way and his forte which is striking has helped him in this journey. Masvidal likes nothing but to stay in the pocket with his opponent and inflict damage with all his limbs.
Thus, stylistically it is a dream matchup for both superstars.
McGregor vs. Masvidal at welterweight makes sense per UFC rankings!
ADVERTISEMENT
Article continues below this ad
Surprisingly enough, while both are ranked in different divisions, the bout actually makes sense per UFC rankings. While Conor McGregor is currently ranked in the UFC lightweight division at #12, his rival Jorge Masvidal holds the #11 ranking in the welterweight division. Despite the Crumlin-born's lightweight ranking, he has made his intention clear to compete in the welterweight division next.
With Masvidal coming off three losses, and an outside-of-the-top-10 matchup being best for 'The Notorious' to get back in the welterweight division, where he won his last fight, this matchup makes all the sense in the world.
ADVERTISEMENT
Article continues below this ad
Will UFC President Dana White make this matchup? Is this the perfect matchup for both fighters at this stage of their careers? Share what matchups you have in mind for these top UFC stars in the comments below.
WATCH THIS STORY – Why Billionaire Floyd Mayweather Cant Drive a Ferrari But Conor McGregor Can